INVISI-GARD SECURITY DOORS
Invisigard doors combine the strength of marine grade 316 stainless steel with the beauty and flexibility of aluminium. Invisigard doors offer unparalleled clarity of vision with enhanced security.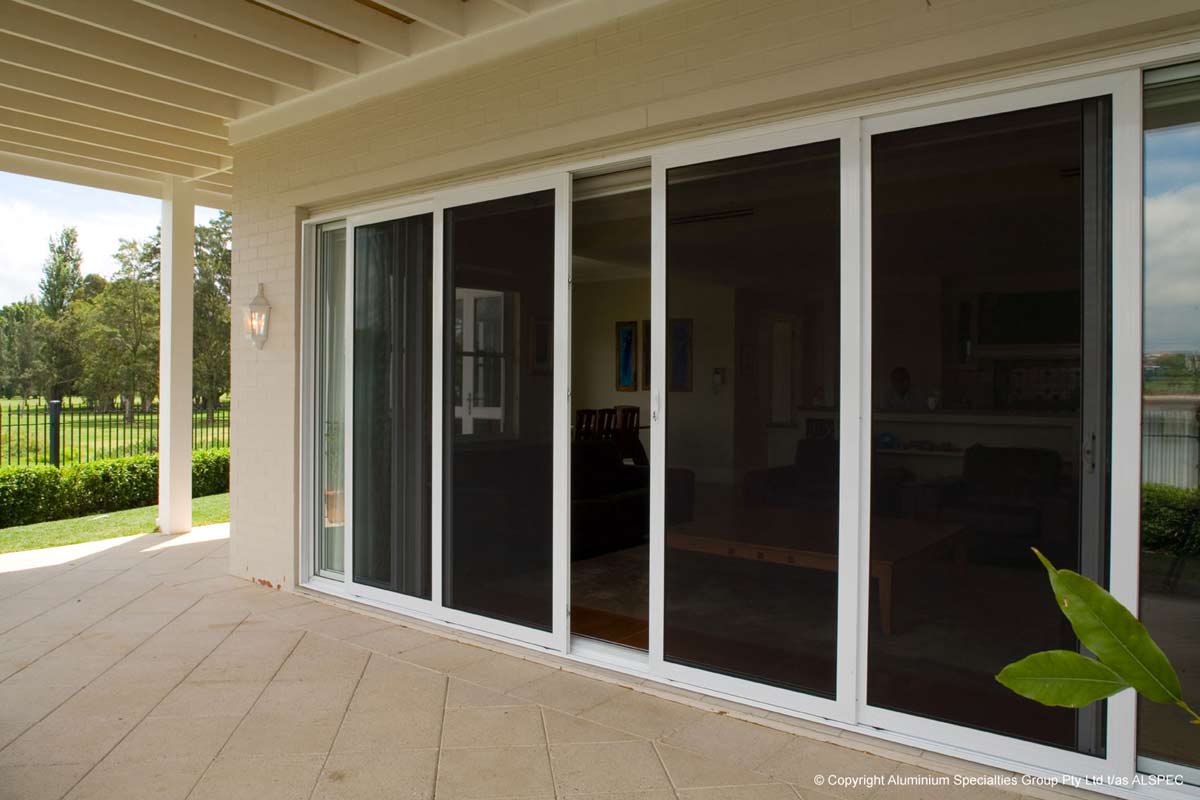 Hinged and Sliding Security Doors are growing more popular in today's new and renovated homes. Many homes incorporate one or more sliding doors or hinge doors as part of the access entry, entertainment areas, back yards and patios. In the past it has been difficult to add security doors that do not detract from the views or value of a timber entry door.

INVISI-GARD Hinged or Sliding Security Doors offer excellent security without compromising the vision through the door.

Incorporating the unique patented EGP Retention System. INVISI-GARD Hinged Security Doors can be ordered as a Standard Door with or without a midrail. 316 Marine Grade Stainless Steel Mesh is used in all INVISI-GARD Stainless Steel Security Products and it is because of this Marine Grade Stainless Steel that INVISI-GARD out performs all other stainless steel security products when it comes to corrosion resistance.

All INVISI-GARD hinged and sliding security doors are fitted with three point locks for added security from the reliable Australian manufacturers Austral Lock or Whitco.

Product strength and performance are key factors in deciding which security door to purchase. All INVISI-GARD Hinged & Sliding Security Doors have been tested to Australian Standards AS5039-2008 so you can be assured that when choosing INVISI-GARD, you are choosing the finest in Stainless Steel Security Products.